Legal firm "R.B. Consulting"
---
Mr. Bogdanov Roman Yurievich graduated from the Department of Law at North-West Academy of Public Administration, specializing in civil law. Starting from the year 2000, Roman Bogdanov provides individuals and legal entities with legal services, working as a lawyer in consulting companies at the position of a legal adviser in such companies as OJSC "ZVEZDA" (St. Petersburg, www.zvezda.spb.ru), LLC "Techstroycontract-Service" (Moscow, www.t-s-c.ru), the group of companies "SUNWAY-GROUP" (Saint-Petersburg).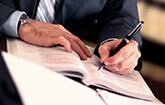 At the present time, Roman Bogdanov provides individuals, and a number of businesses in Saint-Petersburg, with legal support in connection with business activity, acting mainly based on legal agreements, in courts of general jurisdiction.
Lawyers
---
Bogdanov Roman Yurievich is a practicing lawyer at the Chamber of Lawyers in Saint-Petersburg (lawyer license No. 5902, issued by the Main Department of the Ministry of Justice of the Russian Federation in Saint-Petersburg, registration number 78/5275 in the register of lawyers in Saint-Petersburg), an independent professional adviser for legal issues. Roman Bogdanov speaks fluent English.

Partners
---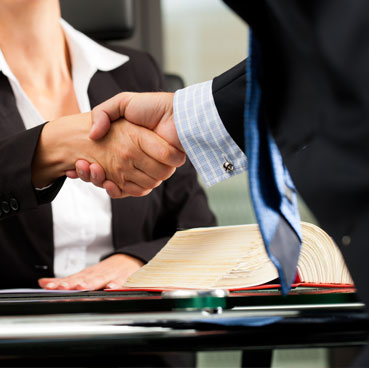 Our History
---
2013 - 2017 More than 40 civil cases won.
2013 - 2014 The Arbitration case No. A56-53700/2013. The sum of the Claimant's demands, which were satisfied by the court, exceeded 27 million Russian rubles.
2003 - 2013 More than 200 civil, criminal and arbitration cases.
2003 - International activity began.
2001 - "R.B. Consulting" started its work.
Restrictions for lawyers
Lawyer activity advertisement
The information about a lawyer and the education in law is acceptable, if:
- it does not assess a lawyer;
- it does not make comparison to or criticize other lawyers;
- it does not comprise statements, tips, double meanings that may mislead potential principals or give them reasonless hopes.

Lawyer's code of professional ethics
A lawyer has no right to give promises to an individual that applied for legal assistance, or to a principal, regarding positive solution on their case; also a lawyer should not force their service upon potential clients or make principals of them by using personal connections with legal and law enforcement officials; nether should a lawyer use any other methods that are unfit for good practice of a lawyer.
Attorney-client privilege
Federal Law No.63-FZ
Attorney-client privilege include any information in connection with providing legal support to the principal.
A lawyer shall not be summoned to appear and be questioned as a witness in a legal case, on circumstances that the lawyer became aware of in connection with the application for legal assistance from the lawyer, or in connection with providing it.
Any active search measures and investigative action on a lawyer may be performed only based on court decision.
Lawyer's code of professional ethics
The following is the subject to be kept confidential as professional secrets of a lawyer: - the fact of application for legal assistance, including names or legal names of principals; - information that a lawyer obtained from principals; - information about the principal that the lawyer obtained during providing the legal assistance; - conditions of the agreement about legal assistance; - any other information in connection with providing the legal assistance.
Legal Practice
---
Legal Representation
Principals' interests representation before the Arbitration Court of Saint-Petersburg and courts of general jurisdiction. Legal support and protection of rights and legal interests of principals when participating in state procurements (Federal Law No. 44-FZ).
Legal Advice
This relates to the civil and international law and includes providing legal assistance related to miscellaneous deals and investment projects in connection with real estate, selling businesses and ascertaining the clean title thereof.
Consumer rights protection
Compensation for damage in connection with road accidents, disputes with insurance companies. Real estate sale and purchase, land dealing. Legal assistance in connection with land plots in suburban nonprofit partnerships.
Legal request forwarding
Requesting evidences, data, and information from any state or non-state entities.
Debt repayment
Receivables collection proceedings. This service may be provided without payment in advance. Legal process execution assistance, bankruptcy.
International law
International contracts. Offshores. Disputes with non-residents. Providing a Russian lawyer service in English.
"R.B. Consulting"
---